RELIABLE CANNABIS POS SOFTWARE DIDN'T EXIST IN ARIZONA
So We Built LeafOps.
Why LeafOps in AZ Dispensaries?
It works how you work
Whether on a tablet, phone, or computer, your operation is always at your fingertips. From dispensary floor to back office reporting, our software will run your shop with ease.
 
UP-TIME you can count on
Reliability is our #1 focus. Each customer gets their own database and servers that are ready to scale when you get that 4/20 spike. LeafOps will grow as your dispensary grows. No more dealing with down-time and manual sales tracking headaches.
Work seAmlessly side-by-side with adhs tracking software
Cannabis software should help keep your stores compliant. LeafOps helps your bud tenders keep track of patient purchase limits by tracking weight and displaying the total weight at the end of each sale.
Dispensary Point of Sale and Inventory Mangement Features - Catered to AZ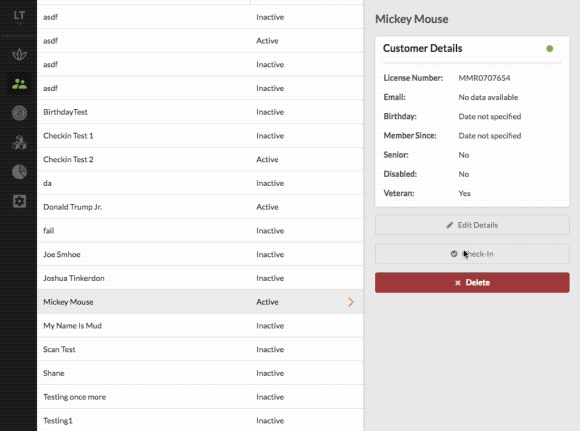 Check-in Your Patients and Make Sales with Ease
Whether it is a cash customer, caregiver, or a loyalty member, the LeafOps POS was designed with ease-of-use and compliancy in mind.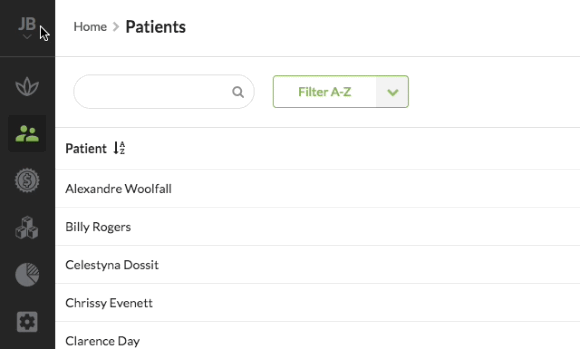 Multi-store Medical Support
Each store is connected with your other POS systems. Share patients and employees between stores while keeping orders, reports and other important data separate.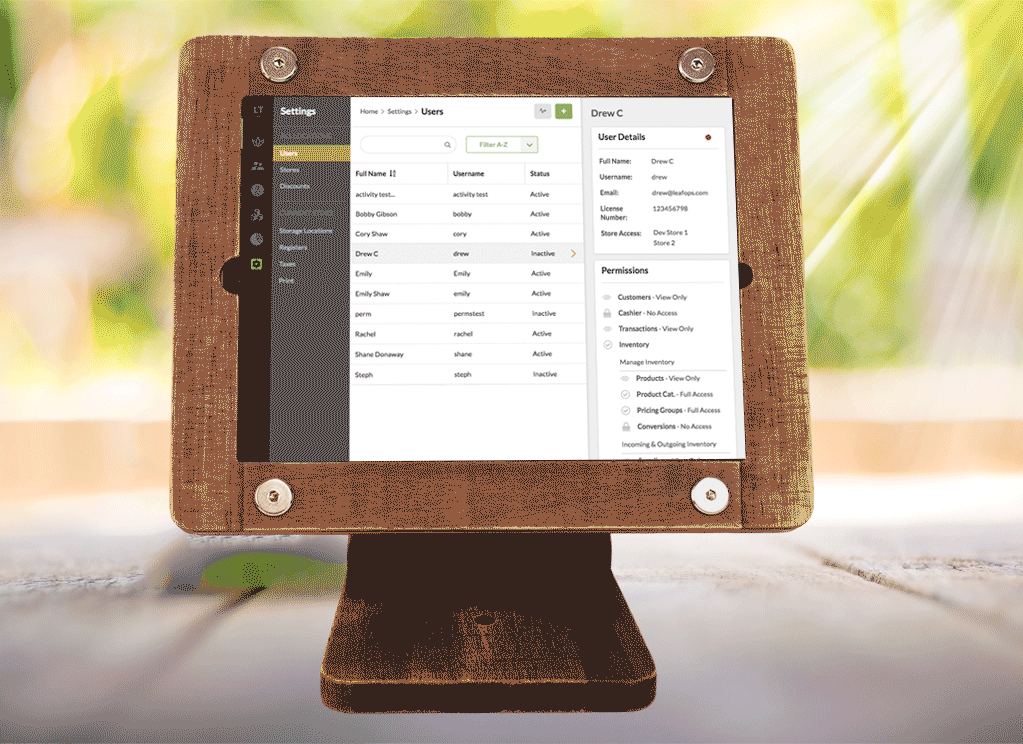 We know that no two employees are the same, and their permissions shouldn't be either. With LeafOps, each employee's access can grow as their trust grows with your Arizona dispensary.
All of your data is stored on your own database that uses medical HIPAA compliant methods to secure and store your data, as required by Arizona law.
Medical-grade Security & Storage
Offer incentives to buy more product to your customers. This works for either weigh-on-sale, or pre-packaged MJ items. The more your patients buy, they more they can save, and the more revenue you will make!
Don't want to deal with loose change? You can set all of your prices to include tax. LeafOps will help you intellegently price out your products by showing your the pre and post tax amounts.
Our discounts engine supports just about any rule you can throw at it, and it just works. Automatic discounts, time-of-day, day-of-week, enter-at-register, target specific brands, suppliers, or products. Any discount rule you can dream up, LeafOps can handle.
Flexible Rule-Based Discounts
Dealing with banks and change can be a challenge and a time sink for dispensaries. Not only does it take more time to deal in change, it can cause more human error and discrepancies. LeafOps can help solve this by rounding all order totals to minimize the use of change in your store. Round up to the nearest nickel, dime, quarter, or dollar.
Schedule a demo and see why LeafOps is the best way to manage your Arizona dispensary!
Your success starts here. Schedule a 30 minute demo where we can answer your questions and show you why LeafOps is the best way to manage your Arizona dispensary.